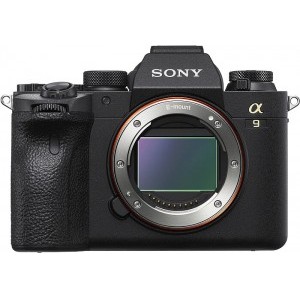 Created specifically to support working professionals in the fields of sports photography and photojournalism, the Alpha 9 II delivers unmatched performance including blackout-free continuous shooting at up to 20 frames per second with Auto Focus and Auto Exposure tracking at 60 calculations per second, plus continuous shooting at up to 10 fps with mechanical shutter. Evolved Artificial Intelligence autofocus with Real Time AF tracking for accurate image acquisition and built-in connectivity and file delivery for the professional's workflow with file transfer over SSL or TLS encryption (FTPS) for increased data security.
17 Alternative Cameras to Sony A9 II
We've combed through thousands of cameras to compile this list of cameras which we think are good alternatives to the Sony A9 II. We've looked at Mirrorless cameras with a Full frame sensor (most of the time) and also rated their overall performance for guidance. You can find even more similar camera suggestions if you click on a camera in the list – doing this will take you to another list we've compiled of cameras similar to that one.
We get commissions for purchases made using links on this page
Learn more