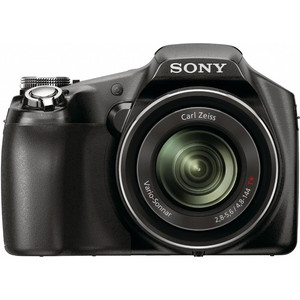 With 30x optical zoom, incredible low light performance, full 1080x60p HD movie capabilities, and innovative features like, hi-speed linear auto focus, 3D image capabilities, and backlight correction to catch even the smallest details in high contrast shots, the Sony DSC-HX100V will renew your passion for photography.
6 Alternative Cameras to Sony HX100V
We've combed through thousands of cameras to compile this list of cameras which we think are good alternatives to the Sony HX100V. We've looked at DSLR-Like cameras with a 1/2.3-inch sensor (most of the time) and also rated their overall performance for guidance. You can find even more similar camera suggestions if you click on a camera in the list – doing this will take you to another list we've compiled of cameras similar to that one.
We get commissions for purchases made using links on this page
Learn more