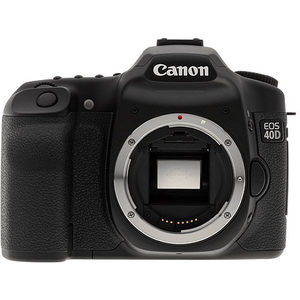 Building on the success of Canon's perennially popular prosumer EOS 20D and 30D models, the EOS 40D advances the state-of-the-art for mid-range digital SLR cameras, making it a natural first choice for advanced amateur photographers and entry-level professionals, and an ideal second body for more established photo pros. Indeed, given the level of feature upgrades and improvements, technological wizardry, and user-requested creative controls, the Canon EOS 40D SLR's prosumer appellation may refer more to its accessible price point than to the exceptional quality, clarity, and resolution of the images it creates.
29 Alternative Cameras to Canon 40D
We've combed through thousands of cameras to compile this list of cameras which we think are good alternatives to the Canon 40D. We've looked at DSLR cameras with a APS-C sensor (most of the time) and also rated their overall performance for guidance. You can find even more similar camera suggestions if you click on a camera in the list – doing this will take you to another list we've compiled of cameras similar to that one.
We get commissions for purchases made using links on this page
Learn more