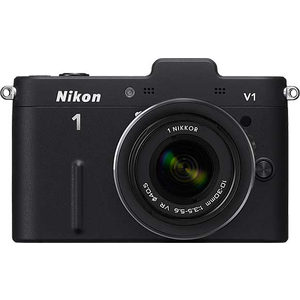 For your very mobile lifestyle comes a completely new imaging system designed with freedom—to create and express—in mind. Creativity without boundaries is yours with a balance of high performance, advanced features, portability and newly designed interchangeable lens system. Compact and highly portable, the Nikon 1 V1 goes everywhere you go. Amazing images captured with a highly responsive autofocus plus super fast shooting speed. Touch a dial and capture Full HD (1080p) movies. Snap high resolution still photos even while you record! Attach a Speedlight to add fill light, or use the GPS unit to add location data to image files. Infuse your world with imagery and express as never before.
13 Alternative Cameras to Nikon 1 V1
We've combed through thousands of cameras to compile this list of cameras which we think are good alternatives to the Nikon 1 V1. We've looked at Mirrorless cameras with a 1-inch sensor (most of the time) and also rated their overall performance for guidance. You can find even more similar camera suggestions if you click on a camera in the list – doing this will take you to another list we've compiled of cameras similar to that one.
We get commissions for purchases made using links on this page
Learn more