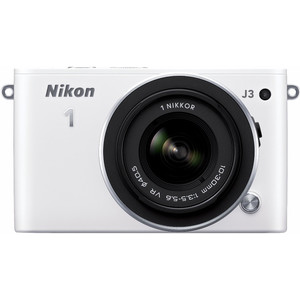 Don't just watch events unfold—take control of life with this super-fast Nikon 1 interchangeable lens system camera. When it's this quick and easy to make beautiful photos and movies, your creativity flows naturally. The stylish Nikon 1 J3 is smaller and faster than ever before, with second-generation technologies that ensure you won't miss a single moment. Great features like Motion Snapshot and Best Moment Capture will reward you with unique, detailed pictures of your family's active lives.
19 Alternative Cameras to Nikon 1 J3
We've combed through thousands of cameras to compile this list of cameras which we think are good alternatives to the Nikon 1 J3. We've looked at Mirrorless cameras with a 1-inch sensor (most of the time) and also rated their overall performance for guidance. You can find even more similar camera suggestions if you click on a camera in the list – doing this will take you to another list we've compiled of cameras similar to that one.
We get commissions for purchases made using links on this page
Learn more