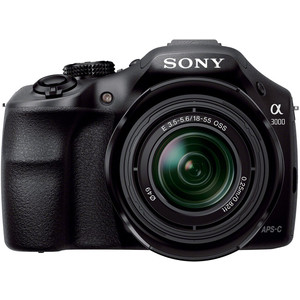 Now even you can take professional-looking 20 megapixel photos effortlessly. Unlock your artsy side the easy way and shoot stunning, frame-worthy images and HD video with small-camera simplicity. Best of all, can't-miss moments and fast-action shots are captured with DSLR quality and speed-all in a lightweight camera you'll want to take everywhere., Use this to compare all Sony Alpha Mirrorless cameras.
15 Alternative Cameras to Sony A3000
We've combed through thousands of cameras to compile this list of cameras which we think are good alternatives to the Sony A3000. We've looked at Mirrorless cameras with a APS-C sensor (most of the time) and also rated their overall performance for guidance. You can find even more similar camera suggestions if you click on a camera in the list – doing this will take you to another list we've compiled of cameras similar to that one.
We get commissions for purchases made using links on this page
Learn more