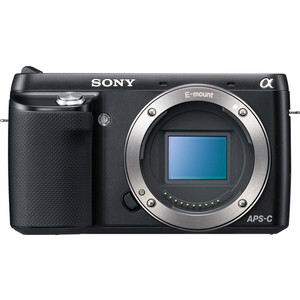 The performance of a DSLR in about half the size and weight. The NEX-F3 stands apart as a powerful and easy to use interchangeable lens camera. This bundle includes NEXF3K with SEL-1855mm lens, SEL-55210 (55-210mm lens), 8GB SD card and LCS-EMF/B (soft bag).
15 Alternative Cameras to Sony NEX-F3
We've combed through thousands of cameras to compile this list of cameras which we think are good alternatives to the Sony NEX-F3. We've looked at Mirrorless cameras with a APS-C sensor (most of the time) and also rated their overall performance for guidance. You can find even more similar camera suggestions if you click on a camera in the list – doing this will take you to another list we've compiled of cameras similar to that one.
We get commissions for purchases made using links on this page
Learn more