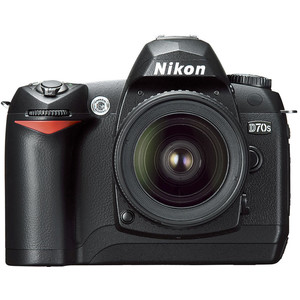 Based on the award-winning image quality, high performance and user-friendliness of the Nikon D70, the D70s offers several refinements that will further enhance your digital SLR experience. For starters the D70s features a 6.1 effective megapixel Nikon DX format CCD that yields 3,008 x 2,000-pixel images that are suitable for making large prints, or for creative cropping to bring out detail. With a power-up time of a mere 0.2 seconds, this SLR is basically ready to shoot when you are. Pictures are processed and recorded extremely quickly, and preview images appear on the LCD monitor almost instantly.
20 Alternative Cameras to Nikon D70s
We've combed through thousands of cameras to compile this list of cameras which we think are good alternatives to the Nikon D70s. We've looked at DSLR cameras with a APS-C sensor (most of the time) and also rated their overall performance for guidance. You can find even more similar camera suggestions if you click on a camera in the list – doing this will take you to another list we've compiled of cameras similar to that one.
We get commissions for purchases made using links on this page
Learn more