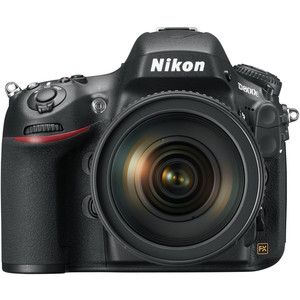 The D800E is a specialized product designed with one thing in mind, pure definition. The D800E incorporates an optical low pass filter (OLPF) without anti-aliasing properties to facilitate the sharpest images possible and is a great option for RAW shooters who are in a position to control light, distance and their subject to the degree where they can mitigate the risk of moiré and any false color.1-Year Limited Warranty.
12 Alternative Cameras to Nikon D800E
We've combed through thousands of cameras to compile this list of cameras which we think are good alternatives to the Nikon D800E. We've looked at DSLR cameras with a Full frame sensor (most of the time) and also rated their overall performance for guidance. You can find even more similar camera suggestions if you click on a camera in the list – doing this will take you to another list we've compiled of cameras similar to that one.
We get commissions for purchases made using links on this page
Learn more